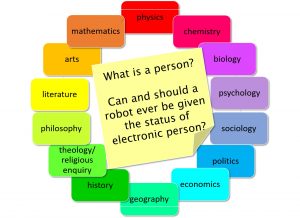 'Classrooms with Permeable Walls' is a research study in which teachers exchange information across subject divides to give students a more joined up experience of education. There is a particular focus on helping students to advance their capacities to reason about Big Questions which bridge science, religion and the wider humanities. Our aim is to discover if and how crossing the boundaries of different subjects in the classroom may help to improve attainment and attitudes to learning, and this pilot project is one step towards that goal. The project is based on the notion of Epistemic Insight and is designed to help teachers encourage a scholarly attitude and to build coherent bridges across subjects for students.
The pilot project is composed around the Permeable Classroom Walls Intervention, in which 50  secondary schools across Kent will be taking part. Teachers of science, maths, RE, history and geography for the Year 8 cohorts in these schools will use a range of tools we designed especially in order to create conduits between subject compartments. These tools include the use of a Discipline Wheel, collaborative lesson planning and teaching across subjects, discussion about the nature of data and evidence in the sciences vs humanities, and exploration of the power and limitations of science. Participating teachers and students have also been asked to complete online surveys before and after the intervention.
Objectives
Evaluating teachers' and children's attitudes towards compartmentalisation of the curriculum through purposely designed surveys. These will measure:
Teachers' attitudes towards bridging science and other disciplines in the curriculum, and the extent to which this may or may not be something they already do in their teaching
Students' thoughts and feelings regarding subject compartmentalisation and engagement.
Teachers' and students' thoughts on compartmentalisation and students' attitudes to learning post-intervention that will help us understand and evaluate the usefulness and success of our tools and intervention
Introducing teachers to ways of encouraging scholarly attitudes in students and overcome the compartmentalisation of science by empowering them with tools developed specifically for that purpose.
Introducing students to scholarly ways of thinking that are aware of other disciplines and understand the many links between science and other topics, by encouraging their teachers to employ tools for this purpose for three days.
This research activity has a booklet that we send out to schools.  Click here for more information.
Principal Investigator: Berry Billingsley
Lead Researcher: Andrea Ramos